Alongside the European Commission and the Financing Institutions, the Bilateral Donors are a cornerstone of the WBIF.
The Bilateral Donors contribute financial resources and advice on projects as well as actively participate in WBIF governance, notably to the Steering Committee, which they co-chair on a rotating basis. At individual country level, the Bilateral Donors are invited to the National Investment Committees (NICs) meetings, where projects in need of financial assistance are identified and prioritized according to each beneficiary's development needs and strategies.
By the end of 2018, Bilateral Donor contributions reached €85 million, including €5.2 million transferred from the EBRD Western Balkan Fund at the inception of the WBIF. The largest individual cumulative pledges to date have been made by Norway, Sweden, Austria, Germany, United Kingdom, and Italy. Germany is the current WBIF Co-Chair.
Bilateral Donor Contributions, 2009 to 2018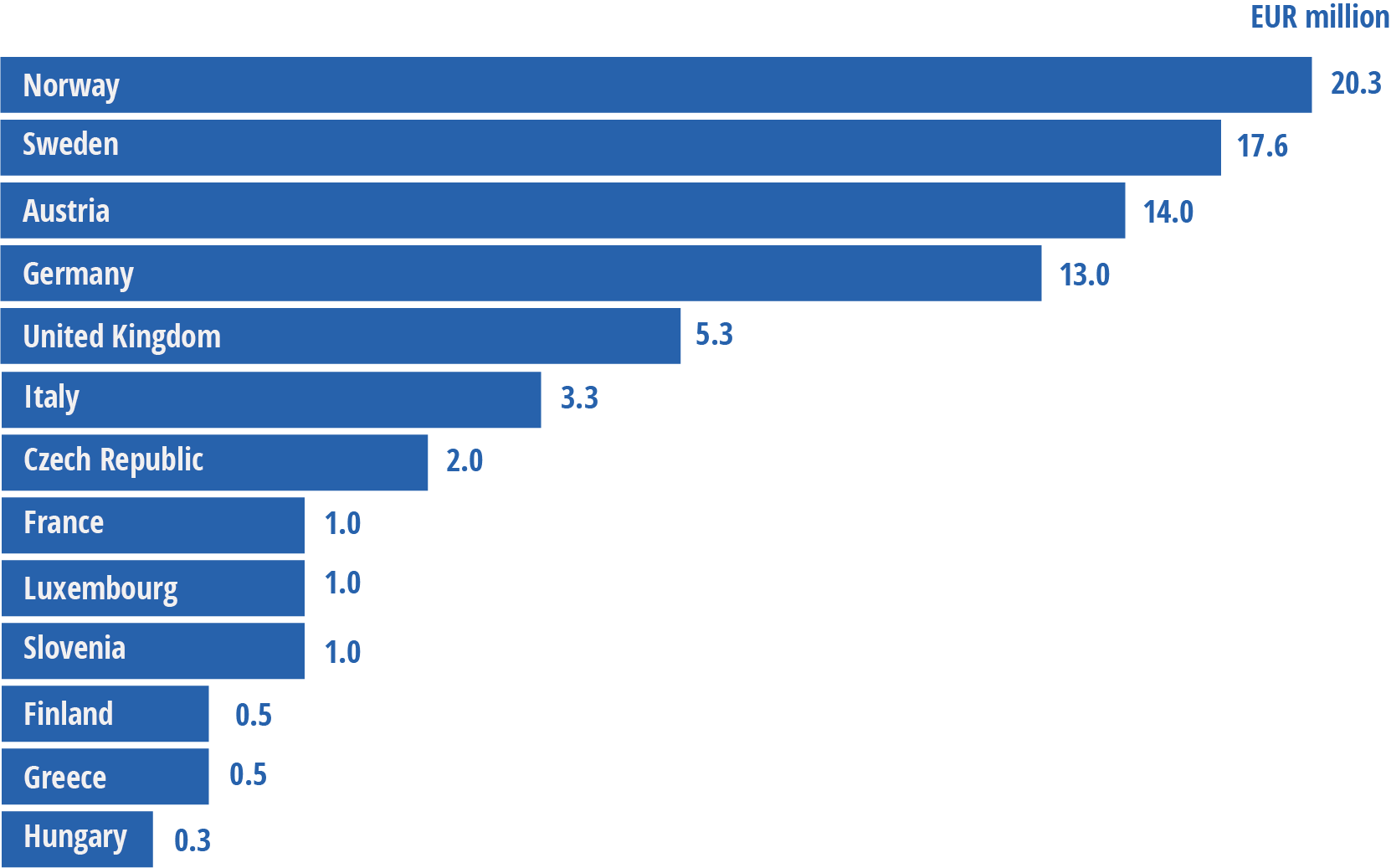 These increased contributions will ensure complementary funding resources for investments in environment and social projects, adding on to the European Commission's efforts to progress the Connectivity Agenda which focuses on regional energy and transport investment projects. In addition, Bilateral Donors will continue to provide grant support for the preparation and implementation of projects in all eligible sectors.
Links
WBIF Bilateral Donors Factsheet (November 2019)
19th WBIF Steering Committee Meeting, Luxembourg (6 December 2018)
First Phase of a Major WBIF School Rehabilitation Programme Now Complete
€3 Million Grant for New Wastewater and Sludge Treatment Facilities in Belgrade, Serbia
Financing Contracts for the New Wastewater Project in Podgorica Now in Place
Additional Funding for a New Wastewater Treatment Plant in Podgorica