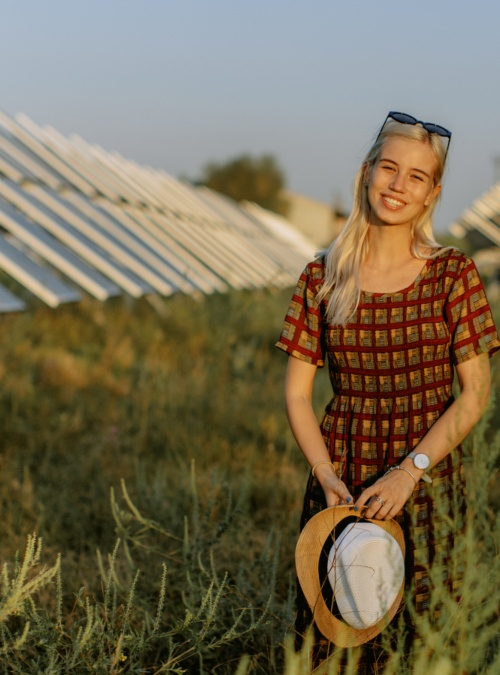 Clim@ Competition Open for Green Energy Initiatives
23-01-2020
The clim@ competition 2020 is now open for applications on www.ggf-climat.com. Supported by the European Commission under the EU4Energy Initiative, the Green for Growth Fund (GGF) is inviting businesses and start-ups with innovative ideas to take part and submit applications.
Who can apply?
The competition is open globally to market-ready concepts in the following areas:
- Renewable Energy Solutions;
- Energy Efficiency/Conservation;
- Circular Economy Solutions;
- Resource Efficiency (Water and Waste Management).
Why apply?
- Pitch your ideas at an international conference;
- Be mentored by qualified climate finance and business experts;
- Win your share of EUR 30,000 in prizes.
When to apply?
The deadline for entering the competition is 16 February and the finalists will be selected in March 2020. The winner will be announced at the Sustainable Future Forum on 3 June in Frankfurt, Germany. More information here.
---
ABOUT GGF
The Green for Growth Fund is the first specialized fund to advance energy efficiency (EE) and renewable energy (RE) in Southeast Europe, including Turkey, as well as in the nearby European Eastern Neighbourhood region and in the Middle East and North Africa (MENA). Initiated by the European Investment Bank and KfW Development Bank, GGF is an innovative public-private partnership established to reduce energy consumption and CO2 emissions. GGF provides refinancing to Financial Institutions to enhance their participation in the EE and RE sectors and also makes direct investments in Non-Financial Institutions with projects in these areas. The activities of GGF are supported by a Technical Assistance Facility.