WBIF in Montenegro

Estimated Project Value: €1.8 billion
---
WBIF Grants: €194.9 million, out of which €170.5 from the EU and €24.4 million from other donors
---
Loans Signed: €250 million
---
The WBIF has supported 20 projects with an overall estimated value of €1.8 billion across all eligible sectors. The WBIF has provided €194.9 million in grants, whereas the loans signed on WBIF projects have reached €250 million. The EU support channelled through the WBIF accounts for €170.5 million and covers both technical assistance and investment works.
The WBIF has helped prepare and implement essential infrastructure across all eligible sectors, such as water and waste water systems throughout the country, regional solid waste schemes, flood protection measures, district heating, gas and electricity transmission networks. Moreover, the WBIF has contributed to the development of essential road and rail transport routes, which will ensure the country's connections with the other countries in the region and the EU, and to the preparation of broadband investments.
The WBIF supports Montenegro in fulfilling key objectives of the Economic and Investment Plan for the Western Balkans by 2024, including:
Flagship 2 - Connecting North to South: Rail Route 4 linking Belgrade to Podgorica to the Montenegrin port of Bar will be rehabilitated from the Serbia border to the sea. The parallel road corridor will be further advanced, in particular the Podgorica bypass. The Sarajevo to Podgorica capital to capital connection will be enhanced.
Flagship 4 - Renewable energy: The Piva Hydro Power System in Montenegro will be expanded with the start of the construction of the Komarnica Hydro Power Plan.
Flagship 7 - Waste and waste water management: Integrated regional waste management systems will be established.
Achieved results (2009 - 2020):
Improved water and waste water systems for 70,000 people
Efficient solid waste services for over 185,000 people
Flood forecasting and warning system for 192,000 people in the Sava River Basin
Expected results (2021 - 2030):
100 km of motorways
147 km of railway lines rehabilitated
287 km of electricity transmission lines upgraded
95 km of gas pipelines
Improved water and waste water systems for 420,000 people
Efficient solid waste services for over 112,000 people
48,700 people with access to next-generation networks in 'white zones'
New prison facility in line with European standards for 200 detainees
Out of the 20 supported projects, 3 have been completed, 4 are being implemented, 1 is tendering for works to start construction, and 12 are at various stages of preparation. In addition, Montenegro has benefited from regional projects and initiatives funded by the WBIF, such as the Regional Energy Efficiency Programme for the Western Balkans (REEP and REEP Plus) and the Western Balkan Enterprise Development and Innovation Facility (EDIF).
For more details on the current status of the WBIF operations in Montenegro, please visit our Projects page.
2015 Connectivity Project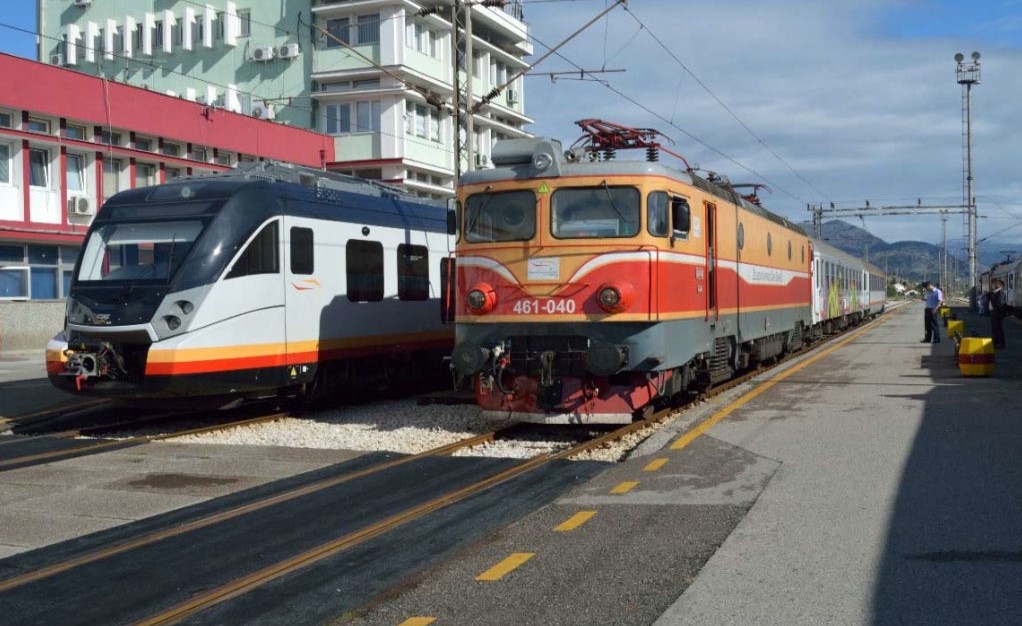 Orient/East-Med Corridor: Montenegro – Serbia R4 Rail Interconnection, Bar – Vrbnica Section, (c) EU. With this investment project, signalling systems on approximately 9 km of railway line have been replaced in Podgorica, and 29 concrete bridges and 20 tunnels on the Vrbnica – Bar section are being rehabilitated.
€43.6 million investment value
€20.4 million EU grant for construction works
€20.0 million EIB loan
For more details, please see the Project Summary (last updated February 2018).