The WBIF in Serbia

Estimated Project Value: €5.4 billion
---
WBIF Grants: €210.7 million, out of which €184.6 million from the EU and €26.1 million from other donors
---
Loans Signed: €2.4 billion
---
The WBIF has supported thirty-nine projects with an overall estimated value of €5.4 billion across all eligible sectors. The WBIF has provided €210.7 million in grants, whereas the loans signed on WBIF projects have reached €2.4 billion. The EU support channelled through the WBIF accounts for €184.6 million and covers both technical assistance and investment works.
The WBIF has helped prepare and implement essential infrastructure across all eligible sectors. It has successfully piloted research, development and innovation as well as start-up incubator facilities alongside retrofitting of schools. Social housing, judiciary facilities, and municipal services (water, wastewater, and district heating) have also been planned for and are currently being built/are in operation. Gas and electricity transmission lines as well as key road and railway transport routes have been designed for upgrade and are being implemented, and options for a new port in Belgrade are currently being reviewed. Urban transport investments in Belgrade are under implementation, with a view to increasing public transport capacities and reducing its carbon footprint, and broadband connectivity in rural areas is being prepared.
Achieved results 2009 - 2019 (selection):
90 km of new motorways;
District heating systems upgraded in 21 cities and towns;
Improved water / wastewater systems for more than 400,000 people;
Flood forecasting and warning system for 1.8 million people living in the Sava River Basin;
5 new higher education and research facilities;
Judiciary facilities and new prison for 500 detainees.
Expected results (selection):
70 km of new motorways;
613 km of railway lines rehabilitated;
Enhanced urban mobility for 1.3 million people in Belgrade;
567 km of electricity transmission lines upgraded;
28 public buildings and 30 schools for more than 30,000 students renovated;
Improved water/wastewater systems for more than 2.6 million people;
Healthcare treatment facilities for 1.3 million people;
Broadband connectivity for 1,500 schools and 225,000 households (650,000 people) in rural areas.
Out of the thirty-nine projects supported, three have been completed, sixteen are being implemented, and nineteen are at various stages of preparation. In addition, Serbia has benefited from regional projects and initiatives funded by the WBIF, such as the Regional Energy Efficiency Programme for the Western Balkans (REEP and REEP Plus) and the Western Balkan Enterprise Development and Innovation Facility (EDIF).
For more details on the current status of the WBIF operations in Serbia, please visit our Projects page.
2016 Connectivity Project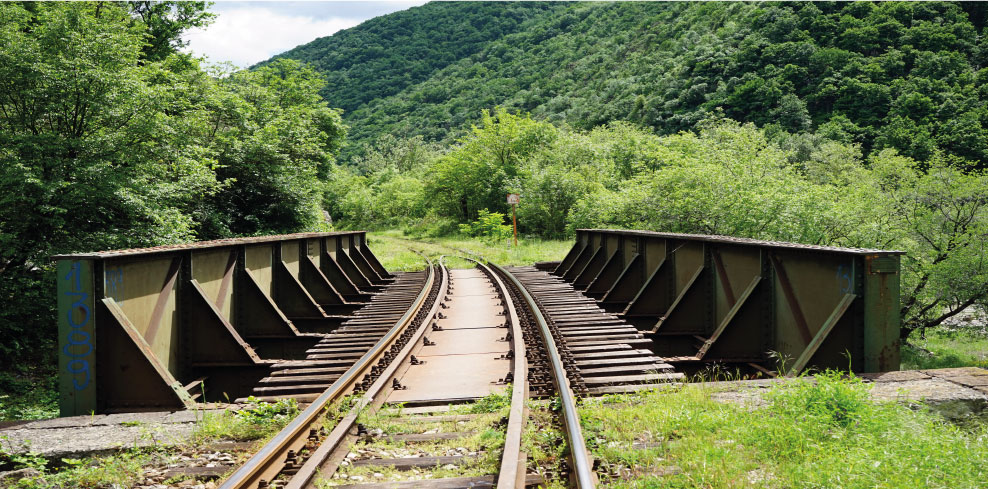 Orient/East-Med Corridor: Serbia – Bulgaria CXc Rail Interconnection, Sicevo - Dimitrovgrad Section, (c) EU. 80 km of railway track upgraded, including preparatory works for electrification and signalling and telecommunication systems.
€84.4 million investment value
€43.6 million EU grant
€36.7 million EIB loan
For more details, please see the Project Summary (last updated July 2018).