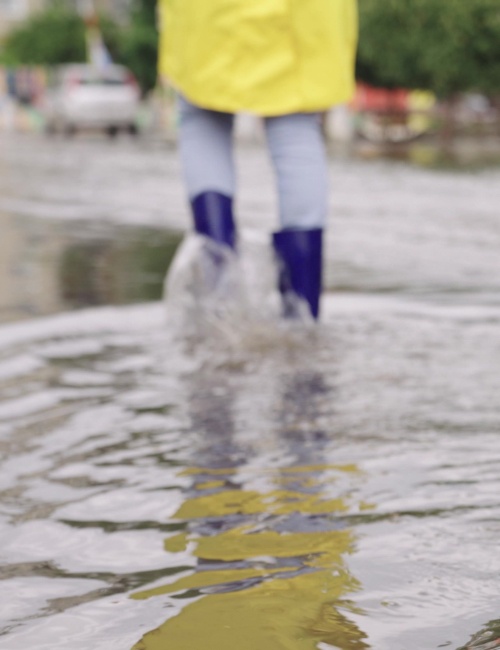 Signing of works contracts for flood protection measures in Republika Srpska, Bosnia and Herzegovina
09-02-2023
On 7 February 2023, six works contracts supported by EU technical assistance grants, concerning the construction of flood protection measures for ten Republika Srpska municipalities were signed at a ceremony in the premises of the public company Vode srpske in Banja Luka. The event gathered representatives of the Ministry of Agriculture, Forestry and Water management of Republika Srpska, European Investment Bank (EIB), Delegation of the European Union to Bosnia and Herzegovina, Western Balkans Investment Framework (WBIF), and several other stakeholders as well as media.
The European Union, through WBIF, has provided nearly €13.5 million in grants to activities related to flood risk management in BiH. The "Flood Risk Management Project in Republika Srpska" with a total investment value of €104 million is being implemented with the mentioned EU grants, a loan from the European Investment Bank (EIB) of €74 million and the Beneficiary contribution of €4 million. Additional €16 million grants were provided through the IBRD/IDA, GEF/UNDP and IPA 2014 funds.
The implementation of these flood protection investments will improve the performance and reliability of the flood protection system in Republika Srpska and will reduce the overall risk of floods and associated damages. This project will have a positive impact on the economy, society, environment, and on public health, while directly improving the quality of life in 30 municipalities with almost 700,000 inhabitants in Republika Srpska. It will further contribute to the transposition and implementation of the EU Acquis Communautaire, in particular the Flood Directive, which requires a coherent cross-border approach.
Within this technical assistance, the European Union has provided support to the public company Vode Srpske, for the preparation of 14 tender documents for works and services to ensure effective and rapid preparation of eight flood protection investment projects. The EU technical assistance promotes investments, and significantly contributes to capacity building and upgrading of the flood protection measures along the Sava River and its tributaries in Republika Srpska in Bosnia and Herzegovina.
Simone Guerrini, Head of EU Office in Banja Luka said: "Floods are a devastating natural disaster, but we can take action to reduce their impact. The EU assistance to Bosnia and Herzegovina demonstrates our firm commitment to assisting the country in addressing the challenges posed by natural disasters. We believe that by working together, we can help to reduce flood risks and impacts while also creating a safer, more resilient future for all."
Sandrine Friscia, EIB Representative for Bosnia and Herzegovina said: "EIB Global is proud to be able to support such an important project for Bosnia and Herzegovina, helping the country to increase resilience to extreme weather events triggered by the climate change. By supporting the rehabilitation of riverbanks, dykes, bridges, pumping stations and the introduction of preventing measures, the project is protecting people and their property located along the riverbanks of the Sava River."
Savo Minić, Minister of Agriculture, Forestry and Water Management: "We continue to invest in the flood defence system in order to create an environment in which citizens will be safe. This is an integrated and upgradeable system. We also saw during the last heavy rains that the flood defence system is better than before, thanks to the investments made in the past period."
Miroslav Milovanović, director of public company Vode Srpske: "Last year we completed the first investment cycle in the value of €55 million and now we are starting a new investment cycle within the new loan from the European Investment Bank in the value of €19 million. We have signed the first six contracts and the contract on the supervision of those works, and soon two more contracts will be signed as part of this loan. This is very important for the Republika Srpska because it improves the flood defence system."

More about the project "Flood Risk Management Project in Republika Srpska"