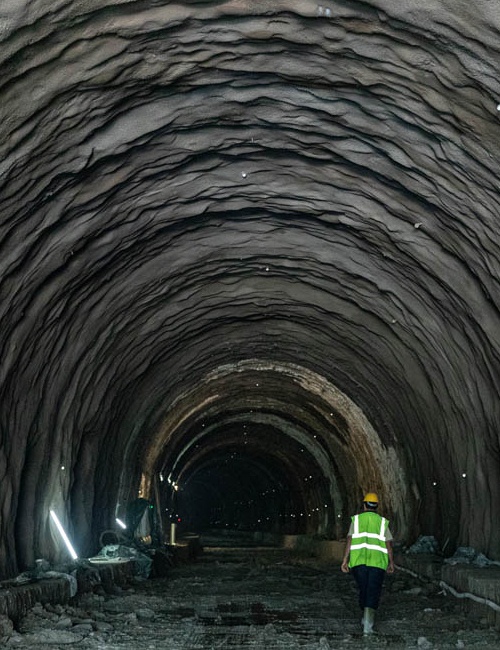 EU extends additional €45 million in grants for Corridor Vc in BiH
28-04-2022
The European Union (EU) is stepping up its support for Corridor Vc, the key transport infrastructure project in Bosnia and Herzegovina, with additional grant funding of €45.2 million. This brings the total amount of approved EU grants for Corridor Vc to more than half a billion euro.
The grant funds signed on Wednesday 27 April will finance the ongoing construction works on two motorway sections - for Poprikuše-Nemila worth €36 million and €9.2 million investment grant for the Ivan Tunnel.
Corridor Vc is a pan-European transport project and the section in Bosnia and Herzegovina, which is 325 kilometres long, will cross the country from north to south, eventually connecting the Adriatic port of Ploče in Croatia with the Hungarian capital, Budapest.
The motorway, which will bring Bosnia and Herzegovina closer to the EU, is co-financed from the EU grant resources and by favourable loans from the European Bank for Reconstruction and Development (EBRD) and European Investment Bank (EIB).

Head of the EU Delegation and EU Special Representative in Bosnia and Herzegovina Ambassador Johann Sattler said: "Corridor Vc is one of the flagship projects in the Economic and Investment Plan for the Western Balkans designed to encourage long-term economic recovery, sustainable growth and jobs, and economic integration in the region. BiH needs to further accelerate works on Corridor Vc. To that end the European Union is granting more than half a billion euros through the WBIF to facilitate its completion."
The signing of the grant agreements today was attended by representatives of the Ministry of Finance of Bosnia and Herzegovina, EBRD and the EU.
Minister of Finance and Treasury Vjekoslav Bevanda said: "Today's signing of these two contracts provided about €45 million euros in grants, which is of immeasurable importance in total investments in Bosnia and Herzegovina. The project grants are provided by the European Union and the EBRD will manage the grants. On behalf of Bosnia and Herzegovina, I would like to thank Ambassador Sattler for this great and important EU financial support."
EBRD Head of Bosnia and Herzegovina Manuela Naessl said: "We are pleased that together with our European partners we continue to support Bosnia and Herzegovina to build modern transport infrastructure, which will connect it closer to the people and trading partners in the EU."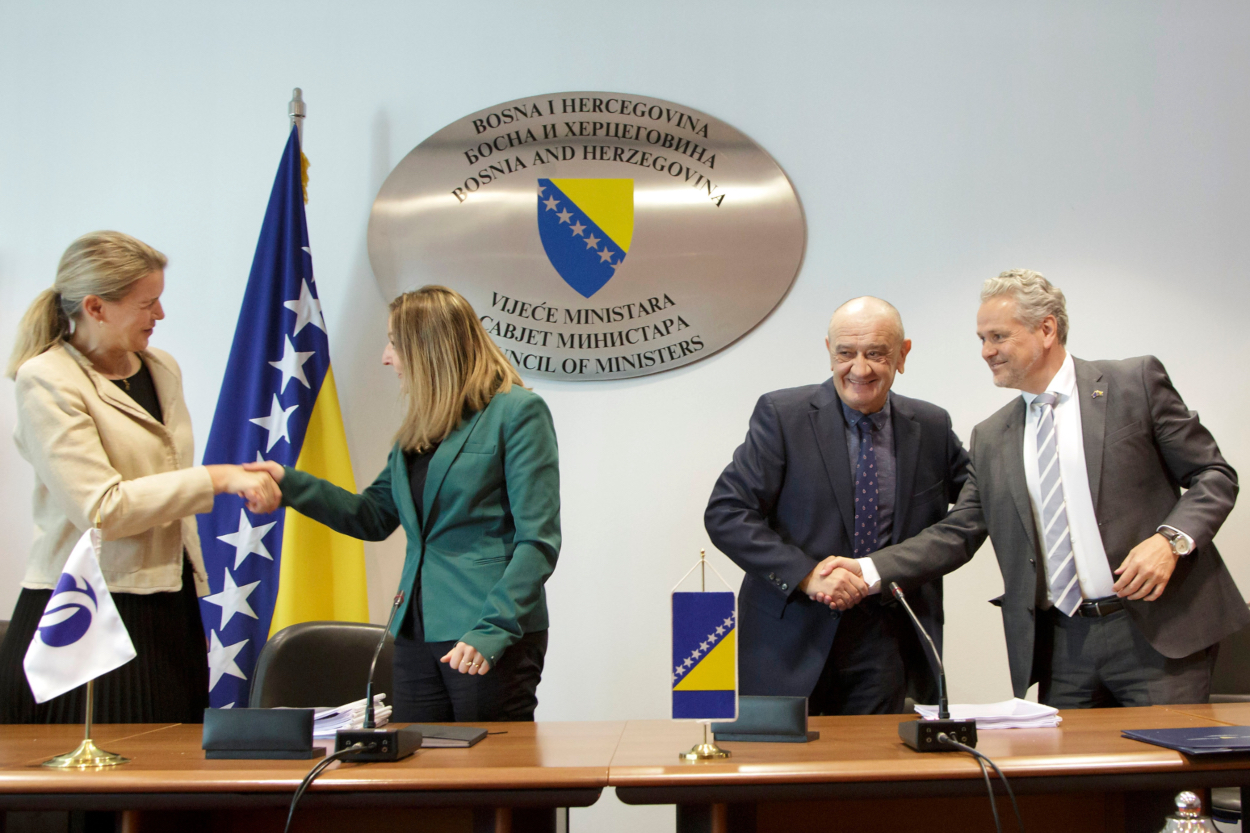 ---
Corridor Vc is a major transit road between the countries of the region that runs through Bosnia and Herzegovina, and was thus identified as "Flagship 2 - Connecting North to South" in the European Commission's Economic and Investment Plan for the Western Balkans 2021-2027. Following the TEN-T Mediterranean Corridor extension to the Western Balkans, Corridor Vc starts in Budapest, runs via northern Croatia (Osijek), crosses 325 kilometres through Bosnia and Herzegovina via Doboj, Zenica, Sarajevo and Mostar, and ends in the Croatian port of Ploče.
Corridor Vc video (WBIF, June 2021)
More about the WBIF in Bosnia and Herzegovina