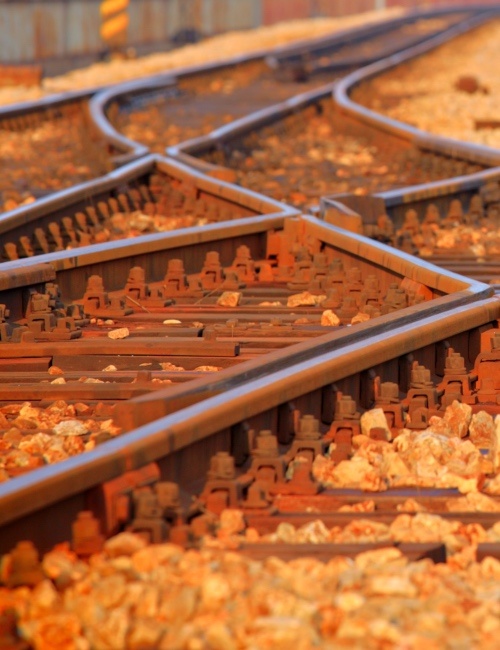 Grant Agreements for Consulting Services on the Railway Corridor VIII in North Macedonia
The Government of the Republic of North Macedonia signed the Grant Agreement for consulting services, as well as the Agreement for Supervising Engineer for the upcoming construction works on the eastern part of the railway Corridor VIII, phase 1, which refers to the section Kumanovo - Beljakovce and phase 2 which covers the section Beljakovce - Kriva Palanka.
The grant agreement was signed by the Director of the Railway Infrastructure PE "Railways of the Republic of North Macedonia", Hari Lokvenec, and the Director of the European Bank for Reconstruction and Development, Andi Aranitasi. The Supervising Engineer Agreement was also signed by the Director of the Public Enterprise for Railway Infrastructure "Railways" Lokvenec and Paolo Orsini, the representative of the consortium led by IRD Engineering.
The event at which these agreements were signed was also attended by the Deputy Prime Minister in charge of economic affairs, coordination of economic departments and investments Fatmir Bitiqi and the Minister of Transport and Communications Blagoj Bochvarski.
The grant funds for consulting services for a supervising engineer were awarded through the Western Balkans Investment Framework (WBIF), including a component of the EBRD loan for the reconstruction and construction of the railway section Beljakovce - Kriva Palanka.
Following the conducted tender procedure for selection of a supervising engineer for the construction works on the two railway sections of Corridor VIII, the bid of the consortium composed of 4 companies: IRD Engineering S.r.l. (Italy), VI.TRA Engineering S.r.l. (Italy), Neti Danışmanlık Ltd. (Turkey) and D2 Consult International GmbH (Austria) is evaluated as economically and qualitatively the most favorable. The amount of the contract for supervising engineer is €4.8 million, with a duration of 39 months from the date of commencement of construction works.
The procedure for selection of a contractor for the two phases of the Eastern part of the Railway Corridor VIII is in the qualification phase and the shortlisted candidates should submit their bids no later than November 15, 2021, followed by the evaluation phase and selection of the most economically advantageous bid.
The WBIF has provided more than €82 million in grant support for technical assistance as well as construction/rehabilitation works, out of which €70 million in EU grant contribution complements the €75 million EBRD loan for the construction of 34 km of railway track on the Beljakovce – Kriva Palanka section and the rehabilitation of 2 railway stations and 3 halts. The planned development includes several railway bridges and over/underpasses, 5.5 km-long tunnels and new signalling and telecommunication systems. Once complete, the new railway interconnection will shorten the railway link between North Macedonia and the Black Sea by approximately 200 km.
Rail Corridor VIII between Skopje and the Bulgarian border is identified in the Economic and Investment Plan for the Western Balkans as a Flagship project, connecting East to West.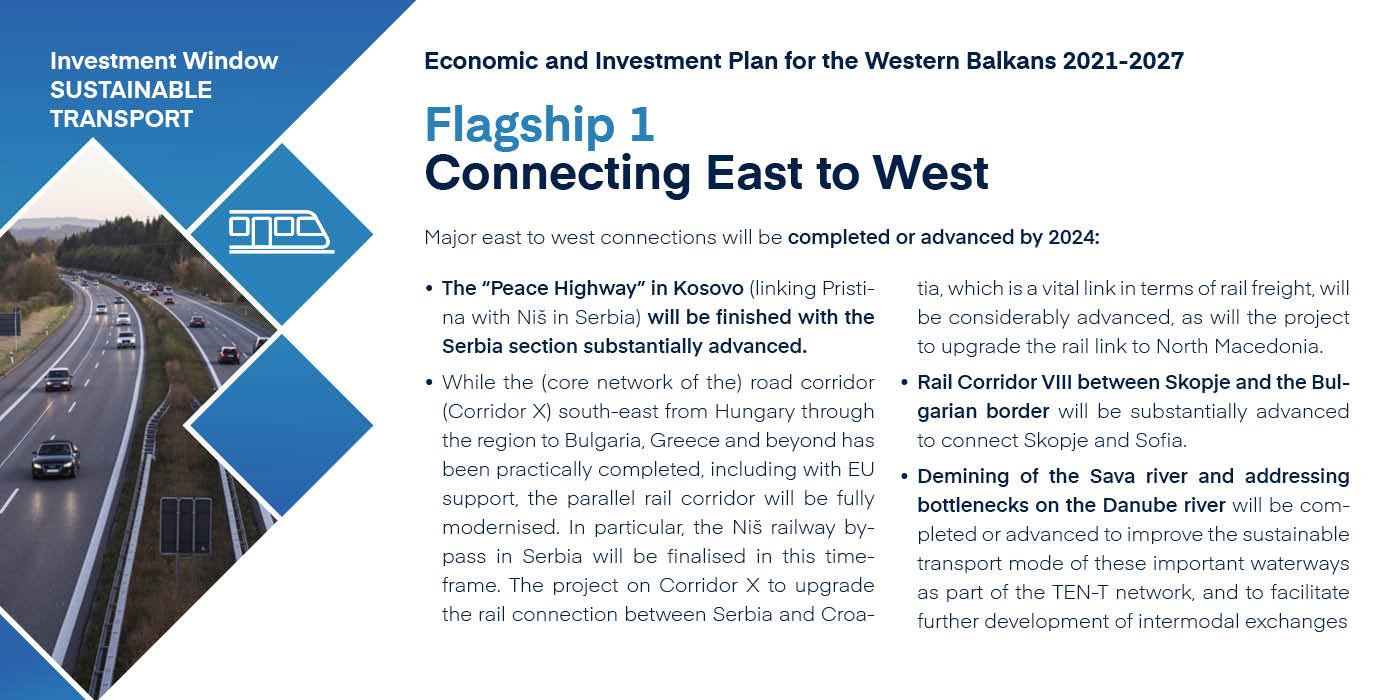 More about the WBIF project Rail Corridor VIII in North Macedonia
More about the WBIF activities in North Macedonia