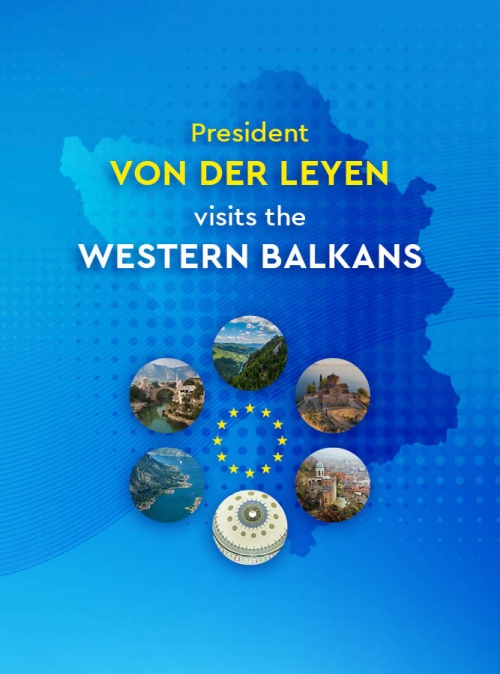 President von der Leyen Wraps up Western Balkans Visit
President of the European Commission, Ursula von der Leyen, wrapped up her three-day visit to the Western Balkans on Thursday in Bosnia and Herzegovina. On this final day she attended the inauguration of the EU-financed Svilaj bridge, together with Prime Minister of Croatia, Andrej Plenković and the Chair of Council of Ministers, Zoran Tegeltija. The new bridge over the river Sava, part of the major north-south road Corridor 5C, now connects Bosnia and Herzegovina with Croatia and by extension, the EU.
Her three-day visit began earlier last week on Tuesday in Tirana, where she was received by Prime Minister Edi Rama, and President Ilir Meta. Together with the Prime Minister, von der Leyen attended the inauguration of the Korab Muça School and Europa Kindergarten, which was rebuilt with EU funds under the EU4Schools programme after the devastating 2019 earthquake.
In Skopje, President von der Leyen met Prime Minister Zoran Zaev, as well as President Stevo Pendarovski and visited a youth cultural centre. In Pristina, she met with President Vjosa Osmani and Prime Minister Albin Kurti and visited the EU-funded Cicërimat kindergarten.
Later she travelled to Podgorica, where she was received by President Milo Đukanović and Prime Minister Zdravko Krivokapić, and visited the Institute of Public Health which received support in the fight against the pandemic.
On the final day of her visit, President von der Leyen was in Belgrade where she met President Aleksandar Vučić and Prime Minister Ana Brnabić. She then took part in a launch ceremony in Niš marking the start of construction works of a railway section on the International Rail Corridor X, before finalising her tour in Bosnia and Herzegovina.

Read more
More about the Svilaj bridge, EU supported Flagship project opened during Von der Leyen visit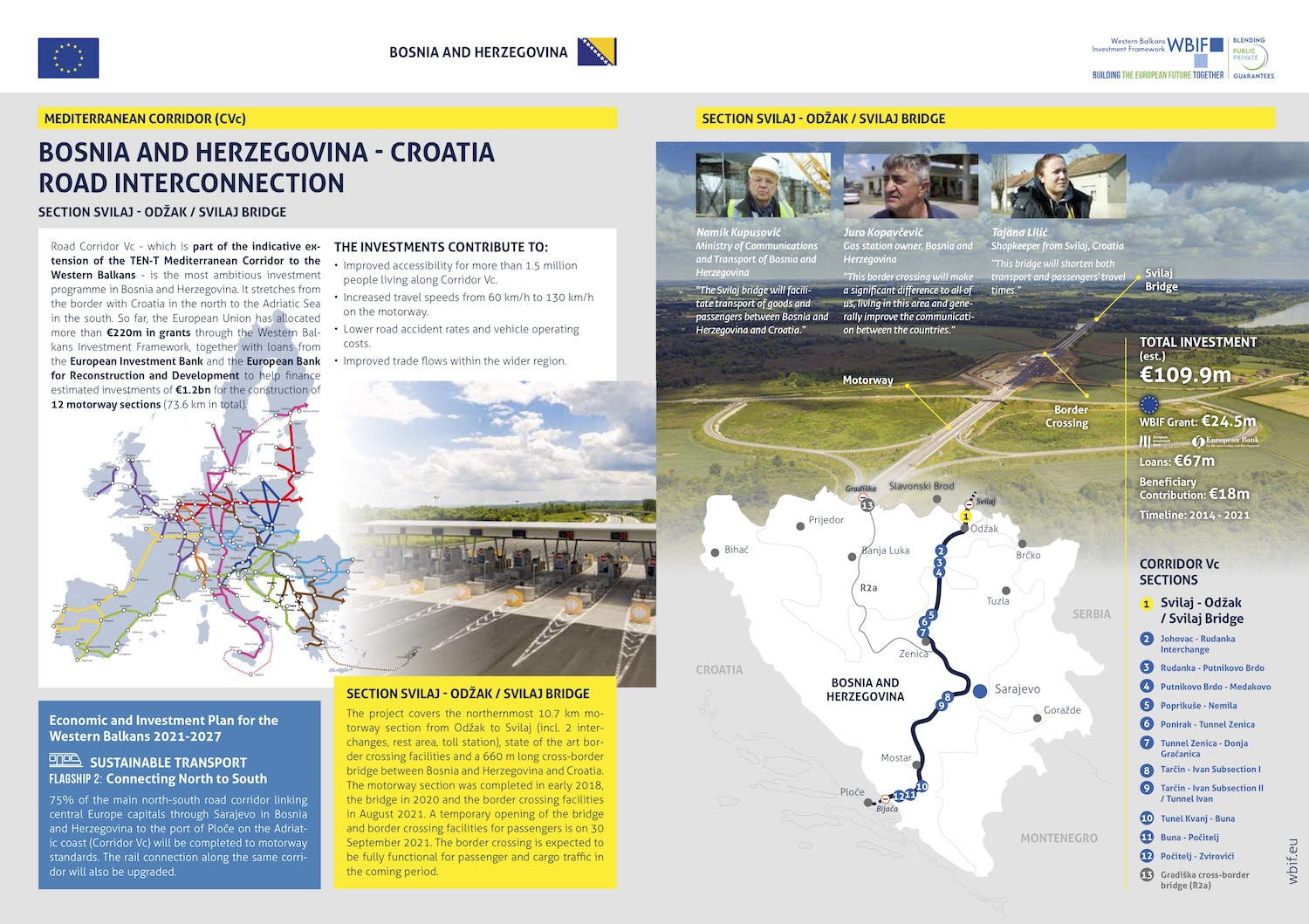 More about the Rail Corridor X in Serbia, EU supported Flagship project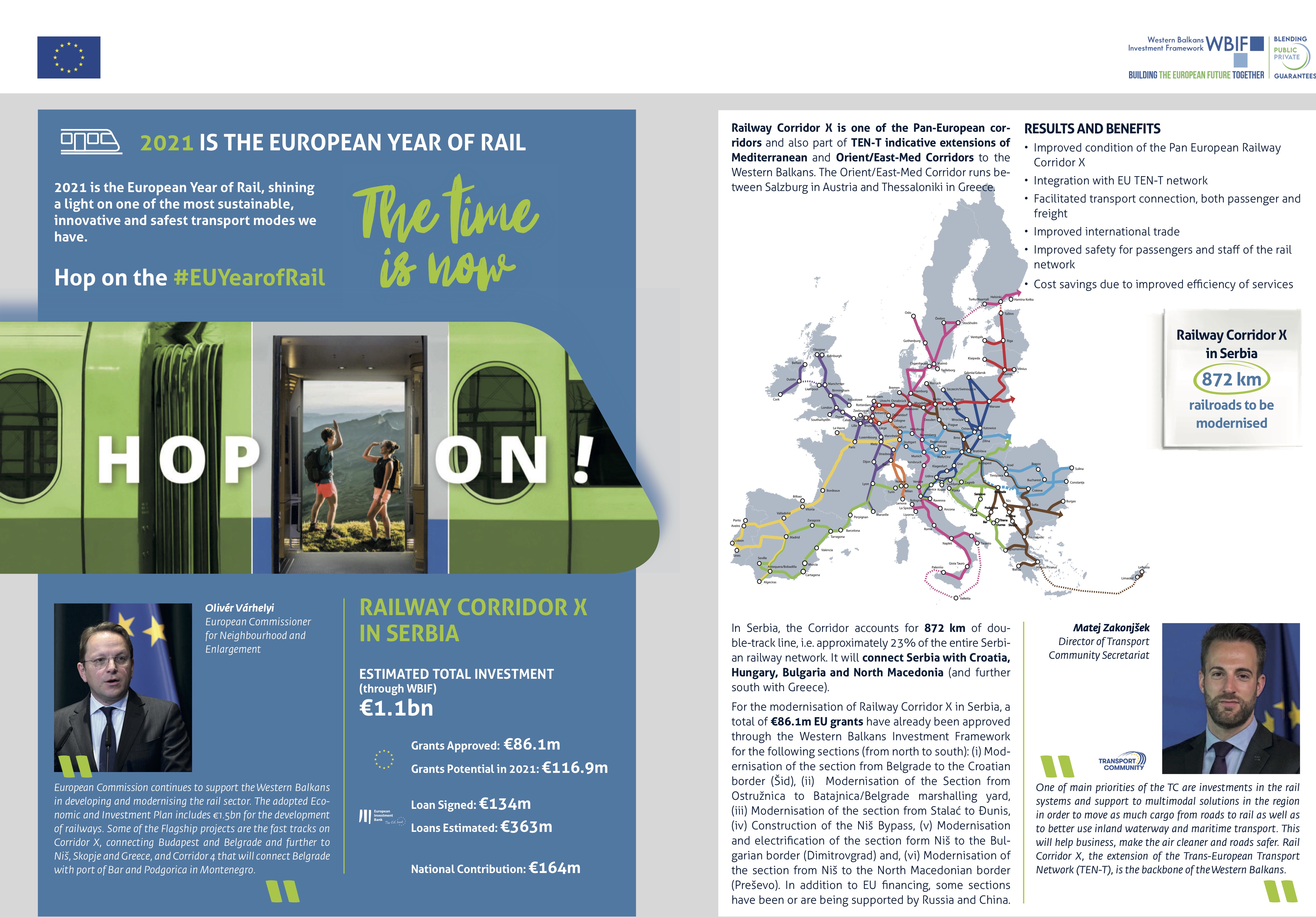 Rail Corridor X in Serbia (c) EU Delegation to Serbia, 2021