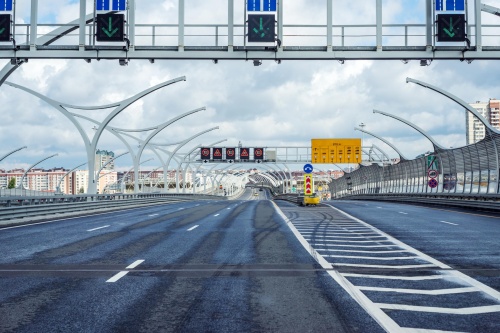 Three Connectivity Reform Measure Packages Underway in the Western Balkans
06-10-2017
Work is now underway on the design and implementation of three connectivity reform measures in the Western Balkans, as follows:
Road and rail maintenance plans for the indicative extension of core/comprehensive Trans-European Transport Network (TEN-T) extensions in the Western Balkans, for the period 2018-2022.
Road safety inspection and audit plans for the core/comprehensive TEN-T networks in Western Balkans, including by carrying out road safety inspection pilot exercises on sections with high accident rates.
Strategic framework for implementation of Intelligent Transport Systems (ITS) on TEN-T indicative extension in the Western Balkans, at a regional level, which would allow for more efficient and effective use of existing infrastructures as well as improvement of logistic flows through the introduction of best e-governance practices.
Another connectivity reform package, focused on border crossing procedures, is due to start in November 2017 for a period of 14 months.
These assignments will be carried out by a team of transport specialists working under the framework of a €7 million (with a potential extension by another €10 million) EU-funded technical assistance contract titled 'Technical Assistance to Connectivity in the Western Balkans (Connecta),' in close coordination with Directorate-General for Neighbourhood and Enlargement Negotiations (DG NEAR), Directorate-General for Mobility and Transport (DG MOVE), South East Europe Transport Observatory (SEETO), as well as transport ministries and road and railway companies in Albania, Bosnia and Herzegovina, the former Yugoslav Republic of Macedonia, Kosovo*, Montenegro, and Serbia. Activities are estimated to be completed by August 2018.
The EU allocation to Connecta complements €1 billion investment grants available for strategic transport and energy infrastructure projects up to 2020, under the Connectivity Agenda, out if which €50% has already been committed.
Additional information on these assignments can be obtained by contacting Chris Germanacos, Connecta Team Leader, at [email protected] and/or + 381 69 2045552.
*This designation is without prejudice to positions on status, and is in line with UNSCR 1244/1999 and the ICJ Opinion on the Kosovo Declaration of Independence.