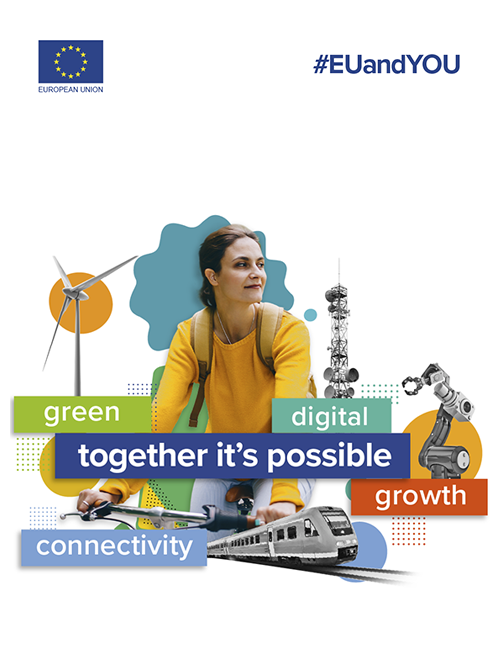 #TogetherIsPossible – Communication Campaign for Western Balkans Now Live
The "#EUandYOU – Together it's possible" campaign launched this week across the Western Balkans region. The campaign highlights the opportunities and projects that are part of the EU Economic and Investment Plan (EIP) for the region. This is the second regional communication campaign under the EU Regional Communication Programme for the Western Balkans – WeBalkans.eu.
The EIP puts forward almost €30 billion of funding and investments in the areas of green and digital transitions, connectivity and growth. This unprecedented support aims to help the region emerge stronger from the pandemic and unlock opportunities for future growth, and bring the Western Balkans closer to the EU.
The Plan includes significant investments for:
- Addressing environmental and climate challenges;
- Upgrading digital infrastructure and maximising the growth potential of the digital economy;
- Sustainable transport infrastructure to enable better connections in the region and with the EU;
- Clean energy transition, phasing out coal, with greater use of renewables.




"#EUandYOU – Together it's possible" comprises a vibrant multimedia mix, including influencers and activists dedicated to work on the campaign's main themes and animated video clips on each of the four themes with TV, radio, outdoor advertising, web and social media activity. It started on 15 November and will run for one month. You can follow the campaign on WeBalkans Facebook, Twitter and Instagram and on the campaign landing page.

More about the campaign on webalkans.eu