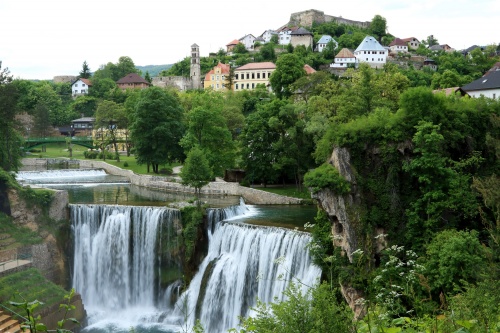 European Union allocates additional grants to improve water and wastewater infrastructure in Bosnia and Herzegovina
16-10-2018
A new €1.3 million project, funded by EU, was launched on 10 October 2018 in order to support the implementation of "Water and Sanitation in the Federation of Bosnia and Herzegovina - WATSAN FBiH". This large infrastructure project is set to improve water supply and have a positive impact on the public health in Bosnia and Herzegovina (BiH) by reducing water pollution through wastewater collection and treatment, which is presently discharged directly into the environment.
EU funded technical assistance through the WBIF, will be provided to municipalities included in the project WATSAN FBiH, with support of the Federal Ministry of Agriculture, Water Management and Forestry. Technical assistance envisages preparation of the project documentation and tender dossiers for water and wastewater infrastructure investments within the WATSAN FBiH project.
WATSAN FBiH project, estimated at €121.3 million, is the subject of a loan agreement between BiH and the European Investment Bank (EIB) signed in 2008. The loan funding will contribute up to 50% of the total project costs, which approximates to €60 million. The remaining project costs shall be covered by municipality contribution - municipal budget funds and other donors.
With the objective of easing the financial burden on municipalities in the implementation of the WATSAN FBiH project, the European Union provided so far €18.3 million. Additional funds were allocated from the Swedish International Development Agency (SIDA).
Additional information:
BiH Federation Ministry of Agriculture, Water Management and Forestry (in Bosnian)