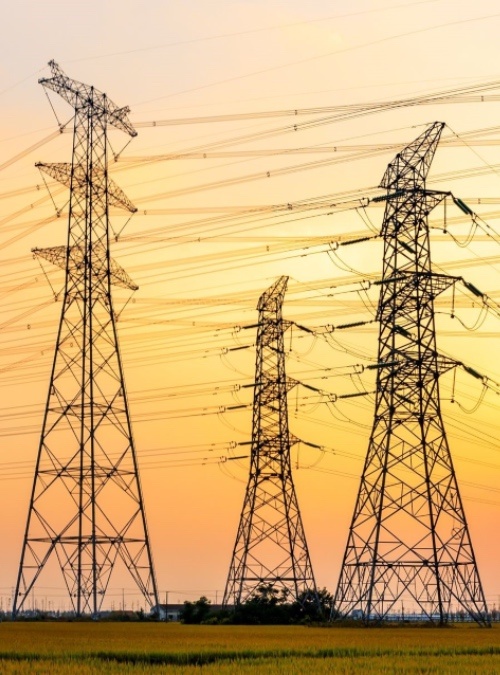 Commissioner Várhelyi visits Serbia to discuss priorities under EU accession and cooperation on energy
05-12-2022
EU Commissioner for Neighbourhood and Enlargement Olivér Várhelyi visited Serbia last week to discuss priorities under the EU accession process, with a strong focus on energy cooperation. Together with the Minister of Energy Dubravka Đedović and Minister of European Integration Tanja Miščević, he visited the public company Elektromreža Srbije (EMS).
There they were presented with the current state of implementation of the Trans-Balkan Electricity Corridor, an energy flagship investment under the Economic and Investment Plan for the Western Balkans, that will ensure better energy stability and efficiency in Serbia.
Construction of the Trans-Balkan Corridor – Phase I, with its 400 kV power transmission system, represents a project of exceptional national and regional interest which improves the safety and stability of grid operation, provides higher-quality connections for transmission system users and facilitates integration of renewable energy sources.


Having in mind its geographical position, the Corridor acts as a supporting pillar in the further integration of regional and national electricity markets into a single European market. The project helps to fulfil the obligations of the Republic of Serbia related to the share of renewable energy in final gross consumption, as it will be built in such regions in the Republic of Serbia where massive connections to the transmission system of renewable energy sources are expected, especially wind farms.
The cost of the ongoing phases of the Trans-Balkan Network is estimated at €154 million. The EU donation is worth €31.2 million, €82.8 million is obtained through a credit of the KfW Development Bank on behalf of the German Federal Government, and €40 million is a national contribution of Serbia.
The WBIF investment has been identified as Flagship 'Transition from Coal' within the Investment Window 'Clean Energy' within the Economic and Investment Plan for the Western Balkans 2021-2027. Transition from highly polluting coal to more sustainable and green sources of energy production will be key for the region to meet its commitments under the Paris Agreement and the targets set in EU's 2030 Climate and Energy Framework. The performant electricity transmission lines and smart grids will play a key role to increase use of renewable energy sources in line with the region's potential.

Trans-Balkan Corridor Serbia Factsheet (c) Delegation of the European Union to Serbia