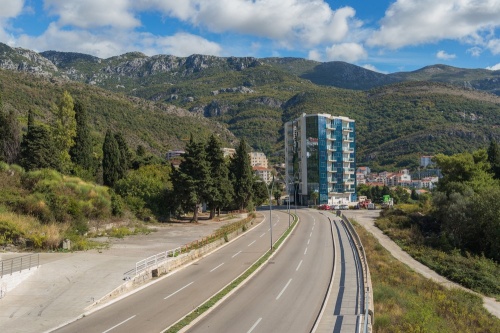 Completion of the EU-funded Preliminary Design and Environmental and Social Impact Assessment for Budva Bypass
24-01-2019
The CONNECTA consultant team completed the Preliminary Design and Environmental and Social Impact Assessment for the priority component of the Adriatic-Ionian Highway in Montenegro, the Budva bypass, in November 2018. The project is now ready for a seamless start of the next stage, detailed design and implementation.
The Budva bypass is part of an EU driven initiative to develop a modern transport route on the extension of the Mediterranean Core Network Corridor in the Western Balkans. Also known as the Adriatic–Ionian Expressway or the Blue Highway, the new development will create a seamless route from Trieste in Italy to Greece, while branching out to Slovenia, Croatia, Montenegro, and Albania. Integrating Bosnia and Herzegovina is also being considered
The new 14 km road, built to expressway standards, is expected to significantly decrease travel time along the Croatia – Montenegro – Albania route and bring other tangible benefits, such as better living conditions for more than 60,000 people living in Budva and nearby areas by reducing emissions, reduction in the accident rate and vehicle operating costs, creation of 350 jobs during the construction and operation and maintenance periods, and improved trade flows with countries in the region and thus a positive impact on the broader economy of Montenegro, to name but a few.
The total investment value of the project is estimated at more than €188 million. The EU has allocated €1.5 million through CONNECTA and €46.6 million through the WBIF to support the preparation of the technical documentation and the construction of the bypass.
The project is financed through the WBIF, with the KfW as Lead Financial Institution. The beneficiary institutions are Ministry of Transport and Maritime Affairs of Montenegro and the Directorate for State Roads.
Project layout © CONNECTA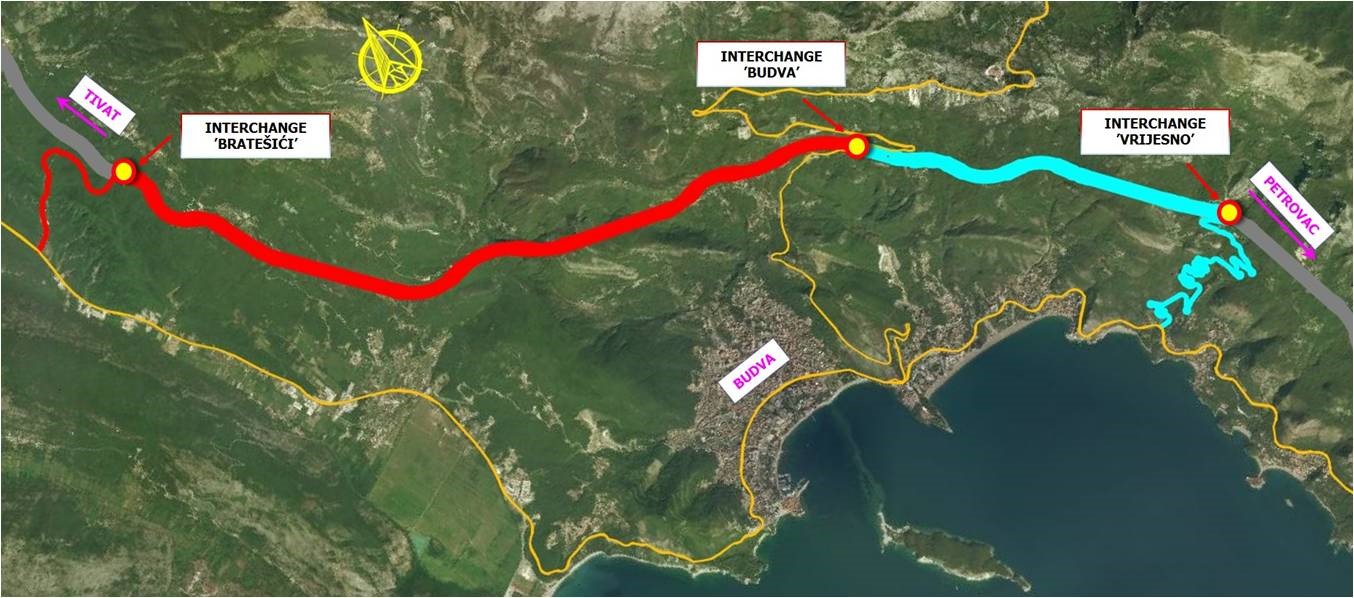 ---
The Technical Assistance to Connectivity in the Western Balkans (CONNECTA) is an EU-funded technical assistance contract whose overall objective is to assist in the development and completion of the core transport and energy networks in the Western Balkans region.
Additional information on the studies can be obtained by contacting Chris Germanacos, CONNECTA Team Leader, at [email protected].