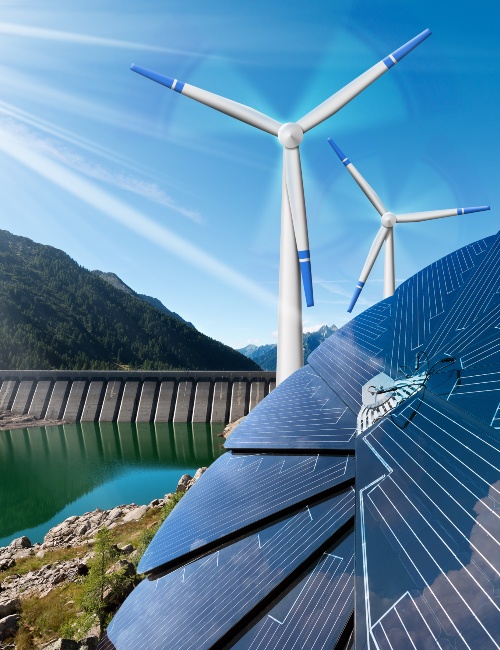 Energy Challenges Conference in Tirana, Albania
17-03-2023
10 March 2023 saw a broad mix of public and private representatives, investors, project developers, and financers in the field of Energy Transitions come together for the "Energy Challenges towards Transition and Sustainability" conference in Tirana, Albania. The conference tackled a wide range of topics, from the ongoing energy crisis to strategies for transition, energy security and decarbonisation. A particular focus on financing investment in the renewables and power sectors looked at the roles and perspectives of consulting and financial institutions. The Minister of Infrastructure and Energy, Belinda Balluku, highlighted the high-level of interest from foreign investors in Albania and welcomed each investment in the energy sector.
Ms Balluku also addressed developments in the energy sector and presented the Albanian government's response to the energy crisis. These include floating oil-fired power plants, wind farms, and solar power plants. She stated that the construction of the power transmission line between Albania and North Macedonia, supported through the WBIF, is currently progressing at the same pace in both countries. Ms Balluku welcomed that the Presidency of the Energy Community and Summit on the Berlin Process would be held in Albania in October.

Vasiliki Manavi, Expert at the Directorate-General for Energy, European Commission, underlined that the EU has been a part of the consultation and dialogue process to support reforms in Albania's energy sector. In addition, the EU provides financing for technical assistance and investment grants for the energy sector under WBIF.
Ilir Beqaj, General Director of NIPAC State Agency for Strategic Programming and Aid Coordination, stated that Albania benefitted from the European Economic and Investment Plan in the energy sector through WBIF Flagship projects, while IPA III has dedicated €3 million to this sector through the EU Integration Facility.
Ekaterina Solovova, Head of the EBRD in Albania, moderated the panel on "Policy Making Perspectives for Investment Conditions" which discussed measures to diversify energy production, energy transition, sustainability driven by climate change, and the European Green Deal. Ms Solovova emphasised that supporting Albania in the diversification of renewable energy sources through policy assistance and investments remains one of the core strategic priorities for EBRD work in the country.
The conference was organised by the Foreign Investors Association of Albania, the Ministry of Infrastructure and Energy, the State Agency for Strategic Programming and Aid Coordination (SASPAC), and representatives of various organisations including EBRD, European Commission (DG ENER), the World Bank in Albania, USAID, Albanian and foreign industry companies Verbund Green Power Austria, VOLTALIA, STATKRAFT, PPC Renewables, and Shell Companies in Albania.

More about the Energy support package here
More about the WBIF Energy Sector here