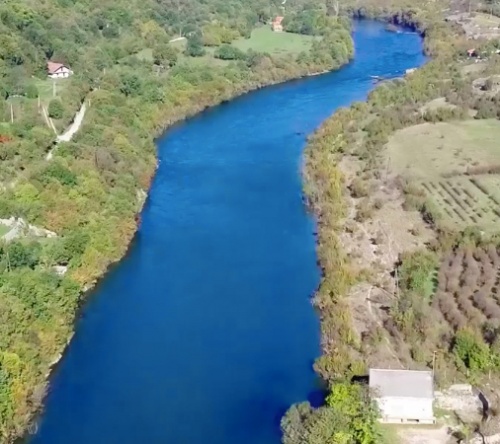 The EU-Backed Development of Flood Risk Maps for Bosnia and Herzegovina
17-03-2021
The recently completed WBIF project 'Flood Hazard and Flood Risk Maps' aimed to develop maps for the entire territory of Bosnia and Herzegovina, in accordance with the EU Floods Directive. The project was launched in 2017 as part of the activities associated with the recovery effort following the crippling floods in BiH in 2014. Its goal was to contribute to long-lasting improvements to flood defence systems and predicting floods in the future. The overall value of over €5.1 million was secured by two EU Technical Assistance grants through the Western Balkans Investment Framework, and implemented by the Infrastructure Project Facility 5 (IPF5). The development of maps is a part of the broader Flood Risk Management Project for Bosnia and Herzegovina, supported by €7.3 million in EU grants and €55 million in loans by the European Investment Bank. This project aims at the improvement of the performance and reliability of the flood protection system in BiH, and resulted in improved safety for almost 650,000 people through the rehabilitation of more than 160 km of water channels and more than 100 km of new dykes.

In May 2014, Bosnia and Herzegovina was hit by the most devastating floods in the past 120 years, caused by the heaviest rainfall in the recorded history of Southeast Europe. The country saw severe loss of human lives and more than 100,000 people affected, with total material damage estimated at €2 billion. Inadequate flood warning and prevention systems largely contributed to these dire consequences. Owing to the Flood Hazard and Flood Risk Maps Project, relevant institutions and agencies in BiH now have in place reliable and unified hydrological databases, calibrated and verified hydraulic models of the flood risk areas, as well as reliable and unified flood risk assessments shown on flood hazard and flood risk maps for the areas prone to flooding presently and in the future.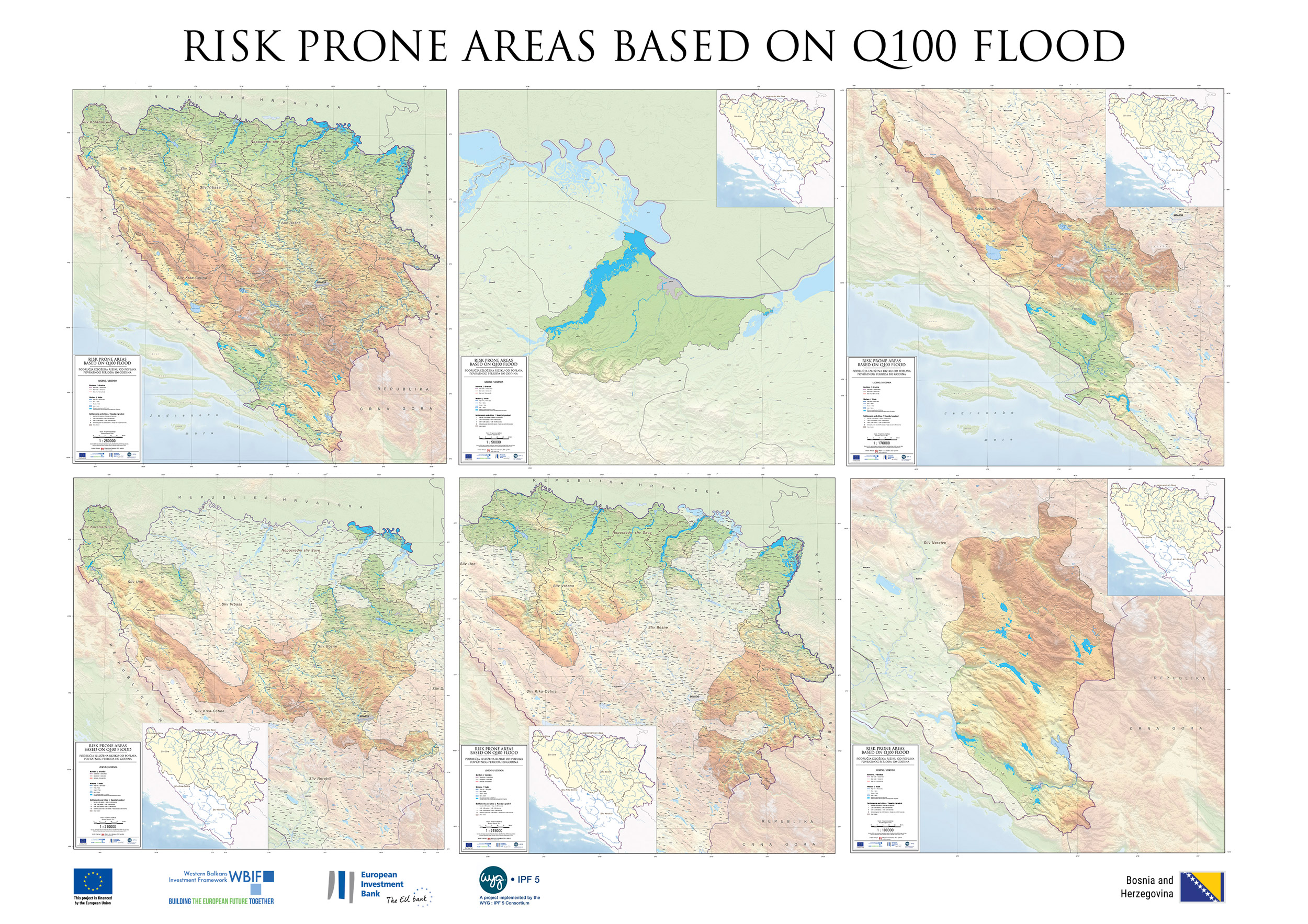 The project applied state-of-the-art scanning techniques and customised transformation software to map out 5,500 km2 of land and survey 5,253 river cross sections and hydraulic structures all over the country. These data were used to develop 93 advanced hydraulic models, which served as the basis for the production of 136 flood hazard maps and 152 flood risk maps as well as 93 depth and velocity maps. These maps are vital for reducing and managing the risks posed by flooding to humans, the environment, cultural heritage, and the economy.
These project outputs shall be the basis for creating Flood Risk Management Plans, which, relying on the maps, shall establish regulations for land use in flood prone areas and identify appropriate measure to help reduce vulnerability and make Bosnia and Herzegovina more resilient to flood disasters. Preparation of these plans began in 2020.



Flood Hazard and Flood Risk Maps Project Video (c) IPF5

Sandrine Friscia, EIB representative to Bosnia and Herzegovina and Montenegro: "Due to the negative effect of the climate changes, this kind of natural disasters have become more frequent and they will continue to cause severe damages on agriculture, housing and industrial areas in the future. This is why the European Union has deployed all of its capacities to help Bosnia and Herzegovina prepare and implement immediate flood protection measures, as well as to build a reliable infrastructure that will provide a long-term stability for Bosnian people and country's economy."
Damir Mrđen, Director of the Adriatic Sea Watershed Agency: "As part of the project activities, the project also financed additional aerial surveys as well as development of detailed basses for the digital terrain model, so that the maps created using these hydraulic models would be of the highest possible quality. We will most certainly use the produced maps and models in our daily work, especially in terms of the development of the Flood Protection and Flood Control Plans."
Milan Gavrić, Assistant Minister of Agriculture, Forestry and Water Management of Republika Srpska: "Flood hazard and flood risk maps are an essential tool that will help us, to a great extent, in the process of drafting the necessary acts; it will also help us in providing data about specific areas prior to the preparation of relevant acts, as well as in developing further procedures aimed at protection of the population and property. Apart from this, the maps will also help us bring in future investors or creditors for the necessary activities that lie ahead when it comes to flood protection."
---
The maps can be viewed in the WBIF Library
More about the Flood Risk Management Project for Bosnia and Herzegovina
More about the WBIF activities in Bosnia and Herzegovina