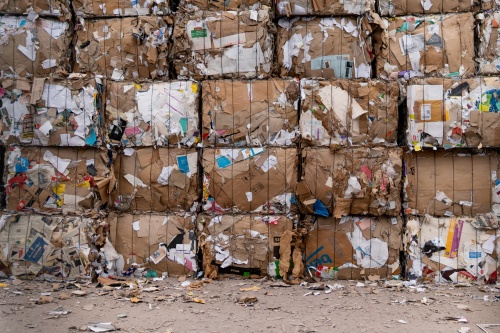 EU-Funded Technical Assistance for Two Functional Waste Areas in Albania
21-09-2020
The virtual kick-off meeting for two WBIF projects in Albania was held on 16 September. The meeting was attended by the representatives of the EU Delegation, the EIB, the KfW, Ministry of Infrastructure & Energy, Ministry of Finance & Economy and the National Agency of Sewerage, Water Supply & Waste Infrastructure.
The overall objective of the projects 'Functional Waste Area for Elbasan' and 'Functional Waste Area for Fier' is to develop the environmental infrastructure in the waste sector for preserving, protecting and improving the quality of environment in eight municipalities around Elbasan and six in the Fier area.

The planned infrastructure will be developed in line with the requirements of the national waste management legislation and relevant EU regulations and directives. The specific objective of the Technical Assistance is to prepare the technical documentation (e.g. ISWM Concept, Feasibility Study and ESIA Study) for the most appropriate waste management and disposal systems, that are environmentally sound, technically feasible, economically and financially viable, and socially acceptable.
The overall project benefits will lead to:
High quality preparatory measures for the technical documentation of the solid waste investments, in order to ensure coherence of objectives, targets and measures, and compliance with the applicable legislation in Albania, EU requirements & KfW rules/standards;
Well prepared technical documentation (e.g. FS & ESIA Study) for an integrated waste management system in the Elbasan & Fier areas; and
Increased capacity of the main beneficiaries through guidance and facilitation of the transfer of know-how on project development and financing techniques.
Mr Edvin Pacarra, Task Manager, Energy & Environment Sector, EU Delegation to Albania: 'We welcome the planned construction of the compost facilities. The Feasibility Studies in the making should reflect the fact that incineration and landfilling are the least preferred options for a successful waste management.'
Ms Christina Kern, KfW Project Manager: 'The KfW is implementing a country wide investment programme in parallel with the Elbasan and Fier projects and we need to create synergies between the different programmes and projects wherever possible.'
Dr Lindita Sotiri, Director on the Development Programs on Water Supply, Sewerage & Solid Waste of Ministry of Infrastructure & Energy: 'We hope to see the representatives from the municipalities and concessionaries from Elbasan and Fier to be part of the Project Steering Committees.'
---
More about the Waste Management projects in Albania
here
and
here
.
More about the WBIF activities in Albania here.
More about the WBIF Environment sector
here
.