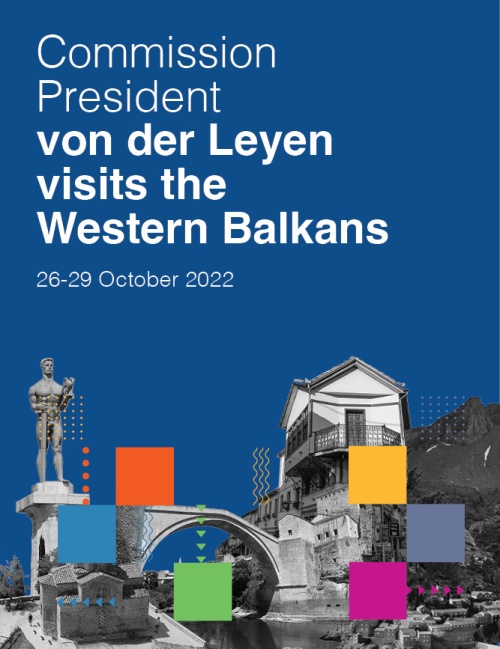 European Commission's President Ursula von der Leyen announced unrivalled EU support for the Western Balkans
"All political forces united can deliver, for the benefit of citizens. Now is the time". With these words, European Commission President Ursula von der Leyen started her three-day visit to the Western Balkans on 26 October 2022, in Skopje, North Macedonia. She was received by the Prime Minister Dimitar Kovachevski and President of North Macedonia, Stevo Pendarovski. An important Frontex agreement was signed into force during her visit, and Von der Leyen addressed the EU's support for North Macedonia: "We are responding to the energy crisis with unity and solidarity. It means unity and solidarity with North Macedonia as well. The EU is providing €80 million in immediate budget support and with long-term investments in your energy system". Following her visit, construction started of the strategically important eastern part of the railway Corridor 8, between North Macedonia and Bulgaria in the section Kumanovo - Beljakovce - Kriva Palanka.
Factsheet Rail Corridor VIII / Beljakovce - Kriva Palanka section here
On 27 October, she travelled to Pristina, for a meeting with Prime Minister of Kosovo Albin Kurti and President Vjosa Osmani and announced that the Commission believes Kosovo has fulfilled all the benchmarks for visa liberalization and the discussion should continue; she also visited the University of Pristina, where the EU has funded a new district heating system, enabling the switch from heavy fuel oil to cleaner energy.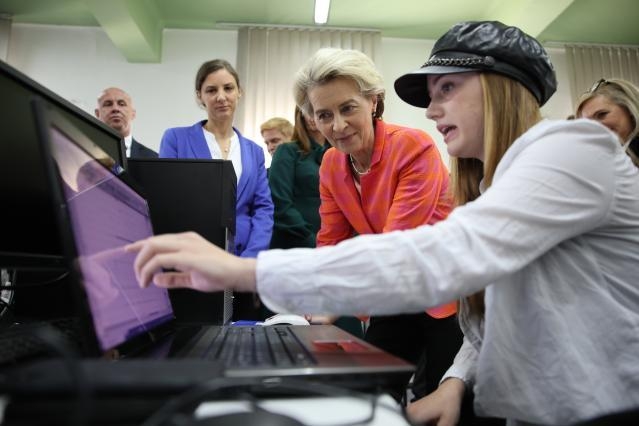 Later the same day, she was received in Tirana by the Albanian Prime Minister Edi Rama and President Bajram Begaj. Von der Leyen praised the progress on the railway connection between Tirana and Durrës that is a key segment to connect Albania to the European rail. "Albania also feels the shockwaves of Russia's energy war. Under our energy support package, the EU is providing €80 million to our partner economy for immediate needs. And investments in the clean energies of the future", said Von der Leyen during the visit.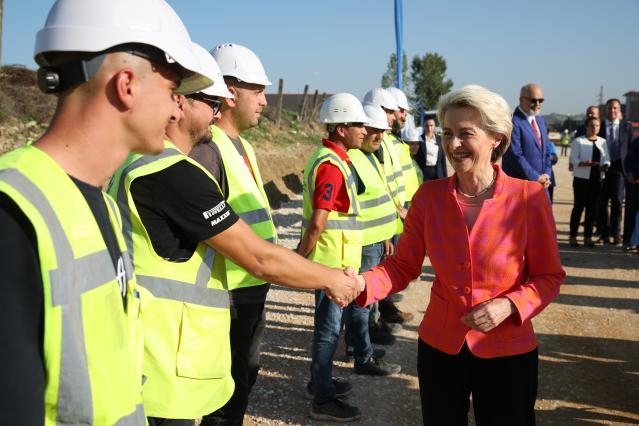 On the final day of her visit, 28 October, she visited Bosnia and Herzegovina and confirmed that the EU will recommend candidate status for the country and praised the advances on Corridor Vc, the key transport infrastructure project in Bosnia and Herzegovina. "The new, EU-funded Ivan Tunnel opened for traffic today, will improve connections from Mostar to Sarajevo and, further north, to Budapest. It will give a formidable boost to trade and exchanges", said Von der Leyen during the visit. She further announced a dedicated EU energy support package worth €70 million of short-term support and investments in more reliable sources of energy – like solar, wind or biomass.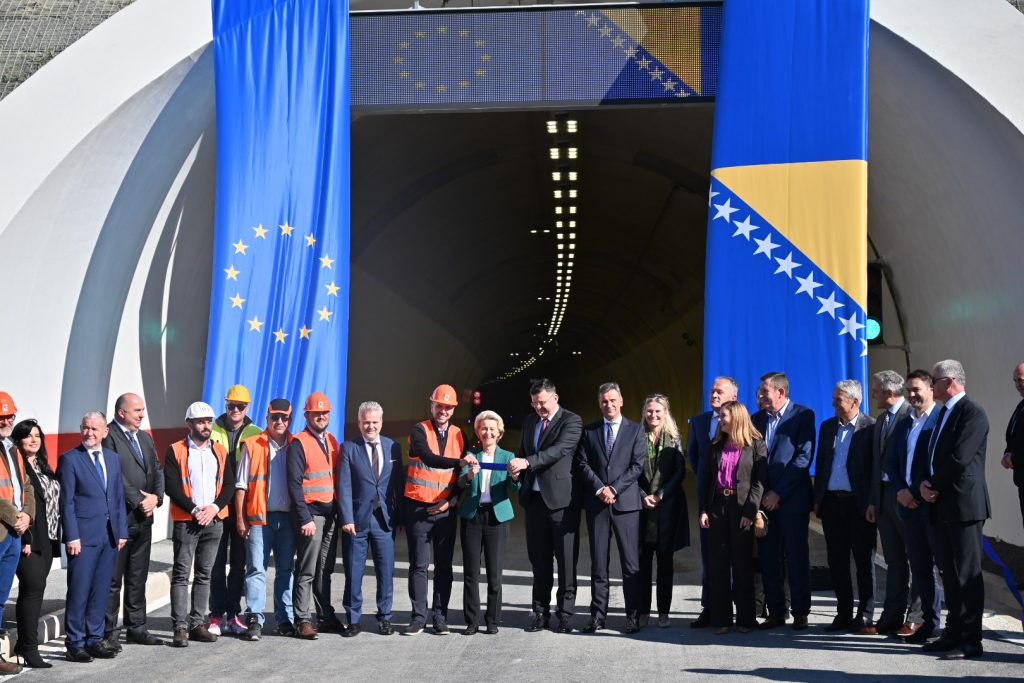 Short video on Corridor Vc sections Tarčin - Ivan and Tunnel Ivan here (c) JP Autoceste
The Commission's President wrapped up her visit to the Western Balkans in Serbia, where she met with President Aleksandar Vučić and Prime Minister Ana Brnabić. On this occasion, Von der Leyen announced that the EU is supporting Serbia with €165 million in immediate grant support. "Progress must continue. The EU-funded projects like the gas interconnector with Bulgaria are working for your energy future. The gas interconnector will improve Serbia's energy security – and bring you one step closer to the EU. We also invite to take part in our EU joint procurement of energy. We will be happy to have Serbia with us", said von der Leyen.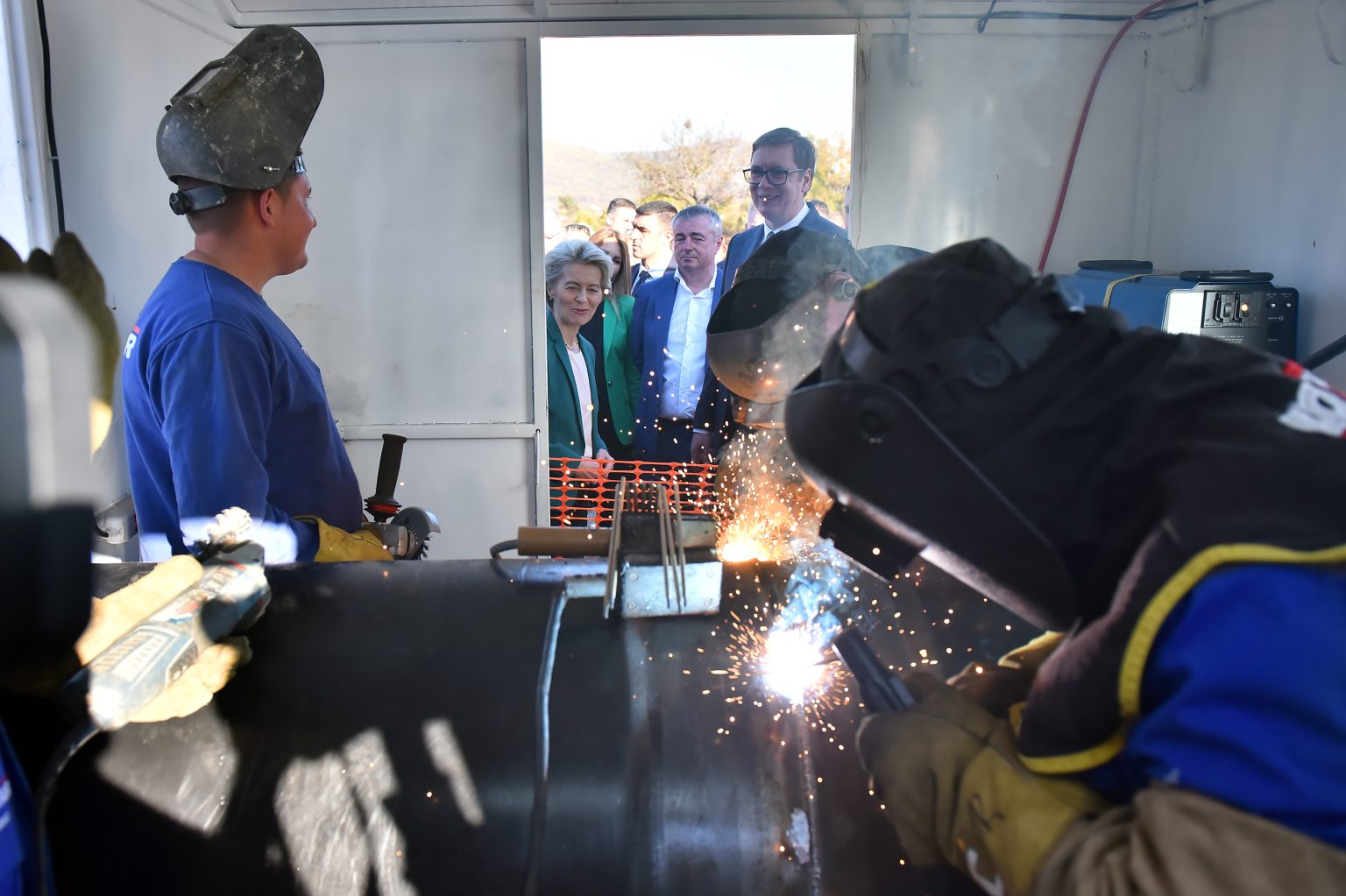 The President von der Leyen's visit to Podgorica, Montenegro, scheduled for 29 October, was postponed due to bad weather conditions. The visit will be organised at a new date that will be mutually agreed upon.
Factsheet Trans-Balkan Corridor / Substation Lastva here
More photo galleries here
* This designation is without prejudice to positions on status, and is in line with UNSCR 1244 and the ICJ Opinion on the Kosovo Declaration of Independence.