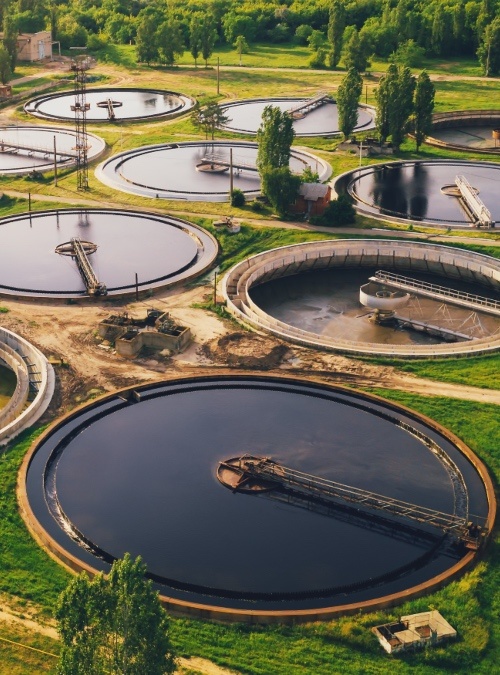 Phase II begins for Nikšić Wastewater management system, Montenegro
10-04-2023
The Municipality of Nikšić was the venue for the Phase II launch of the WBIF Technical Assistance (TA) for 'Nikšić Wastewater Management System' on 6 April 2023. This second phase grant of €600,000 from WBIF covers technical assistance for the preparation of the feasibility study, environmental and social impact assessment (ESIA), detailed design and tender documentation for the construction works of the Nikšić sewerage network, and supervision services for accessing finance.
This comprehensive TA package will ensure effective and rapid preparation of the wastewater collection services and safeguard the sustainability of the wastewater treatment plant that is presently under operation, promoting future investments, and contributing to capacity building efforts of the staff.
The ultimate objective of this project is to construct the sewerage network in the 4 settlements of Dragova Luka, Ćemenca, Oštrovac and Rubeža, with an investment from EIB. When completed, the fully operational wastewater treatment plant will have the capacity to support 110,000 people. This will resolve the current difficulties dealing with wastewater in Nikšić Municipality and permanently protect the rivers Zeta and Bistrica.

Representatives of the Municipality of Nikšić, its Water and Wastewater Company, the European Investment Bank (EIB), the Project Implementation Unit – PROCON, and IPF8 experts attended the kick-off meeting. All stakeholders concerned welcomed the commencement of the project.
Marko Kovačević, President, Municipality of Nikšić, "The Municipality of Níkšić, as final beneficiary, is very pleased that the Phase II project "Wastewater Management System Nikšić" begins for four of our suburban settlements. We consider this project extremely important for the citizens of Nikšić because it will improve the public health and living conditions of people in the municipality, while reducing pollution and protecting the environment. The Municipality of Nikšić, together with our Water and Wastewater Company and PROCON, will provide all necessary support in order to successfully implement this project."
Lijana Jančauskienė, EIB, "The EIB supports the implementation of the project, as it will have a major impact on environmental sustainability, climate action, public health and business opportunities in Montenegro. The extension of the sewerage network is expected to contribute to the fully operational wastewater treatment plant in Nikšić Municipality and thus to the overall improvement of quality of life. These are among the key prerequisites for a thriving economy and job creation, which is why the EIB, as the EU climate bank, is happy to contribute to this project."
Since 2009, the European Union through the Western Balkans Investment Framework (WBIF) has supported 24 projects for €1.9 billion estimated investments in the public sector in Montenegro. The country has benefited from 55 grants, totalling €219.4 million, in technical assistance and investment co-financing. The EU IPA grant support channelled through the WBIF accounts for €188.3 million and covers both technical assistance and investment works. Other donors have also contributed €31.1 million.
For more information:
Project description: Montenegro, Nikšić Wastewater Management System, Sewerage Network Phase 2: Feasibility Study and Cost-Benefit Analysis, Detailed Design with E(S)IA, Tender Documents Link