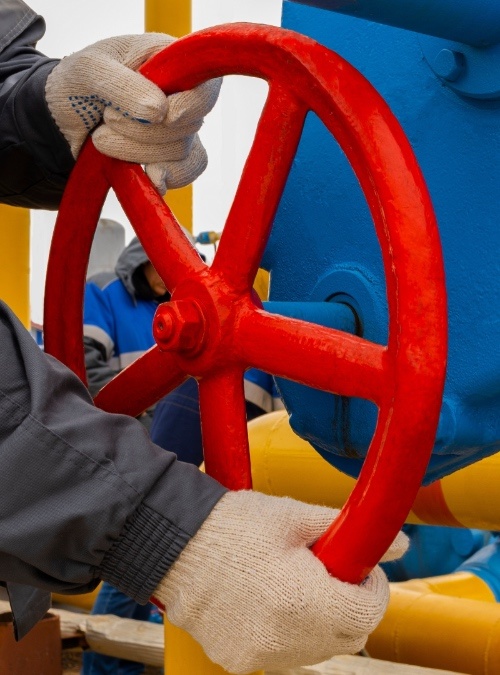 Support project for preparing the gas interconnection between North Macedonia and Serbia launched
21-11-2023
A new EU-funded technical assistance project for the gas interconnection pipeline between North Macedonia and Serbia was launched on 12 September 2023. The €960,000 project will prepare a Feasibility Study, including cost-benefit analyses and an environmental and social impact assessment (ESIA).
The construction of the North Macedonia-Serbia gas pipeline interconnection stems from the strategic commitment of both governments to improve the energy system in their countries, and facilitate integration with neighbouring countries and the EU in terms of energy infrastructure. The gas pipeline will connect the two countries with the northern and southern gas corridors, contributing to energy diversification, and the economic development of the wider region.
The total length of the North Macedonia – Serbia gas pipeline would be approximately 65 km, with around 23 km in North Macedonia and 42 km in Serbia. The European Bank for Reconstruction and Development (EBRD) will provide the main source of funding through loans, blended with national contributions and Technical and Investment Grants from the Western Balkans Investment Framework.
Dimitar Malinovski, EU Delegation North Macedonia, stressed the significance of this project, having in mind the overall energy crisis and other developments in the energy sector: "This project will enhance energy connectivity coherent with EU directives and policies and I wish all participants a successful project."
Stefan Kostovski, EBRD North Macedonia: "The EBRD, as the lead IFI, is pleased to see the kick-off of the technical assistance for the North Macedonia-Serbia gas interconnection pipeline. As a project of high priority for Serbia, there is a lot of interest from both countries and a need for the project to be implemented as soon as possible. EBRD fully supports the development of this project."
Violeta S. Spasova, Project Manager NOMAGAS, expressed her gratitude to all beneficiaries and stakeholders for the start of the Feasibility Study and ESIA for this important gas interconnection project between North Macedonia and Serbia.
Milan Zdravković, Executive Director SRBIJAGAS, pointed out the joint efforts SRBIJAGAS (Serbia) and NOMAGAS (North Macedonia) in preparing this project to be put forward to Feasibility Study stage, and is glad to be able to provide further support in preparation of this important project.
Mario Ortner, IPF10, Team Leader IPF10, is delighted to have been invited to undertake this challenging and important assignment. We look forward to partnering with the Beneficiaries, the European Union and EBRD in developing a Feasibility study and ESIA and further implement the project.