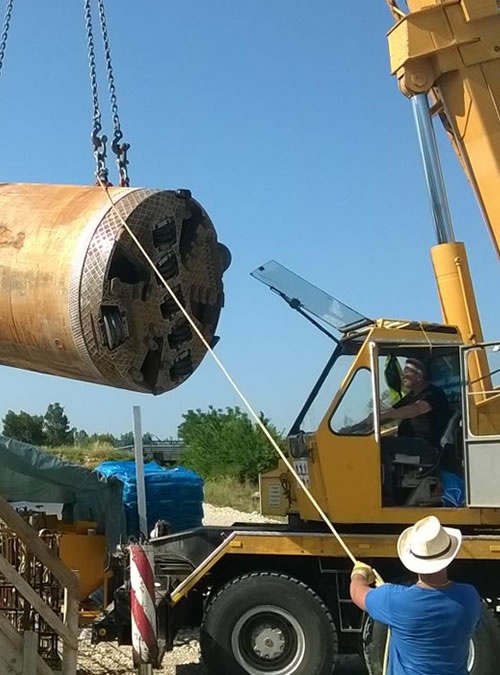 Water and Sanitation in the Federation of Bosnia and Herzegovina
06-02-2019
Start of the WBIF Extended Technical Assistance for the Programme "Water and Sanitation in the Federation of Bosnia and Herzegovina"
06 February 2019: A new EU funded project was launched under the WBIF in October 2018 to support the implementation of the infrastructure programme "Water and Sanitation in the Federation of Bosnia and Herzegovina" – WATSAN FBiH. Following a two-month inception period, a team of international and local experts is now supporting the beneficiaries in the preparation of project documentation for water and wastewater infrastructure investments.
WATSAN FBiH Programme uses investments in water and wastewater infrastructure to improve the living conditions of the population, ensure access to continuous water supply and sanitation services, and implement environmental protection measures in compliance with the obligations of EU accession and legislation harmonisation. The financing of the Programme, €121.3 million in total, is secured from a €60 million loan provided by the European Investment Bank (EIB) and the contribution of participating municipalities to an equal amount.
The WBIF has allocated €6.8 million in EU grants for technical assistance and investment works to support the implementation of the Programme. This latest award of €1.3 million for technical assistance aims to help the Federal Ministry of Agriculture, Water Management and Forestry and municipalities with the preparation of project documentation and tender dossiers for water and wastewater infrastructure.
This technical assistance is implemented by the Infrastructure Project Facility 7 and the EIB as Lead IFI from December 2018 until December 2020. Around 30 technical documentations (feasibility studies, preliminary and detailed designs) and tender dossiers will be developed for water supply schemes, three drinking water treatment plants, wastewater collection systems, and eleven wastewater treatment plants for six municipalities included in the Programme. Support for the management of public procurement procedures and capacity building will be provided as well.
Additional information on the Programme can be found here.