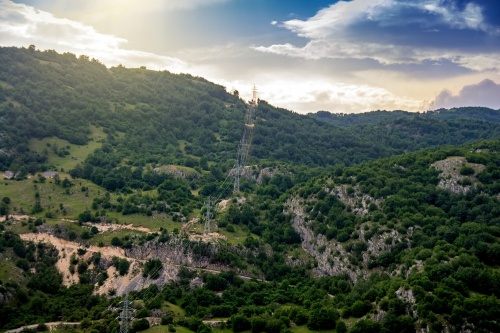 WBIF Technical Assistance for Improvement of Electricity Transmission Networks in the Western Balkans
06-11-2018
A new WBIF funded project concerning the development of a Regional Feasibility Study for Voltage Profile Improvement and associated Project Implementation Roadmap was launched in Podgorica, on 6 November 2018.
The main objective of the technical assistance is to further improve operational conditions in high voltage electricity transmission networks in the region. The capacities of electricity transmission networks in the Western Balkans have been significantly increased in the last 20 years, especially those of cross-border interconnection transmission lines, through EU funded projects and WBIF activities among others. Accordingly, the high voltage electrical grid in the Western Balkans has, today, a much higher power transfer capacity than in the 1990s, ensuring a solid ground for the establishment and facilitation of a regional electricity market. This project is one of the finals steps towards the creation of a powerful electricity transmission grid in the region in terms of high security, reliability and quality of electricity supplied to final customers.
A €1 million EU grant was allocated by the WBIF in June 2017 for the preparation of the Regional Feasibility Study for Voltage Profile Improvement, including legal and regulatory measures for improvement of operational conditions and practice in the area as well as proposals for investments in voltage control equipment to complement these measures.
Main beneficiaries of the technical assistance are the transmission system operators (TSOs) from the region. The study is being developed by the Infrastructure Project Facility 7 and a strong team of international and local experts has been appointed to assist TSOs in this challenging project. The study is due for completion in 12 months.
Additional information on the project can be found here.