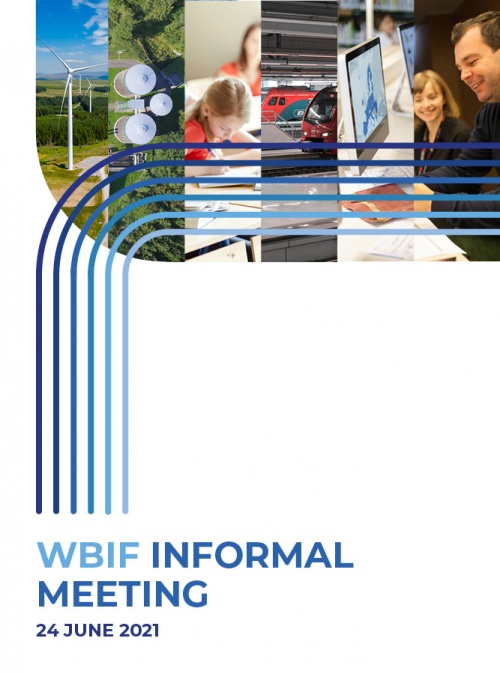 Western Balkans Investment Framework (WBIF) Informal Meeting 24 June 2021
The Western Balkans Investment Framework held an informal meeting on 24 June. The meeting was co-chaired by Katarína Mathernová, Deputy Director-General, EC-DG NEAR and WBIF Bilateral Donors' representative Harald Waiglein, Director General for Economic Policy, Financial Markets & Customs Duties, Federal Ministry of Finance, Austria.
Over 130 participants from the European Commission, EU Member States, the EU Parliament, Financial Institutions (EIB, EBRD, CEB, KFW, WBG and AFD), WBIF Bilateral Donors, the Energy Community Secretariat and representatives of the Western Balkans administrations attended the meeting.
Participants discussed the key role of WBIF in the implementation of the Economic and Investment Plan for the Western Balkans. Michela Matuella, acting Director Western Balkans, EC-DG NEAR outlined the political challenges of the Western Balkans region, while Jasmin Chakeri from the World Bank Group showcased the economic situation in the region. Holger Schroeder, Head of Unit, EC-DG NEAR reported on the joint advances of the efforts in accelerating projects implementation in the region. Implementation on the ground is essential to boost the region economies' socio-economic convergence towards the EU in the upcoming three to four years and to underpin partners recover from COVID-19 consequences.
Katarína Mathernová announced that in December, the first Operational and Strategic Boards of WBIF under the new governance established by IPA III will be held, if possible, in Frankfurt.

WBIF Informal Stakeholders Meeting Agenda
WBIF Governance and Implementation Performance - European Commission, DG NEAR, Presentation
Economic Perspective in the Region - World Bank Group Presentation

Gradiška Bridge BiH (R2a Interconnection) (c) WBIF