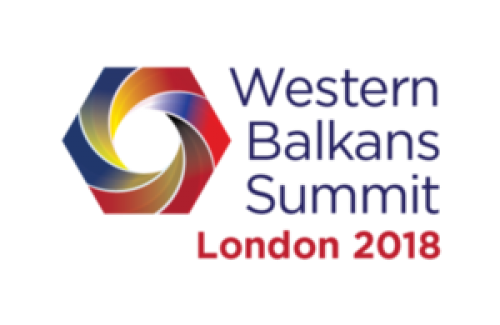 Western Balkans Summit: London 2018
10-07-2018
The United Kingdom hosts the fourth Western Balkans summit on 9 - 10 July 2018. Prime Minister May announces a package of measures for the Western Balkans, while the European Commission presents its commitment to a new guarantee instrument which will be launched, under the Western Balkans Investment Framework, in 2019.
The package announced by PM May will include, amongst others:
Increasing the UK funding to the region by over 95% from £41 million in 18/19 to £80 million in 20/21 from the Conflict, Security and Stability Fund.
Launching the Balkans Organised Crime Observatory, jointly with the Austrian and Norwegian governments which will enable civil society to play a more effective role in tackling organised crime and corruption.
Improving the region's cyber capability through a £1m investment in training and advisory activities. This includes direct support to Computer Emergency Response Teams in Serbia and Montenegro, launching a Security Fellowships course on cybersecurity, and providing strategic support to Governments across the region, and establishing a UK-Western Balkans Security Discourse on Cyber Security to enhance UK bilateral and regional relationships and information sharing among senior cyber officials.
Committing £10 million to help build digital skills and employment prospects for young people in the Western Balkans. The British Council will provide training to children in over 4,500 schools, to bolster digital literacy and core skills across the region. By providing access to digital education, this funding will help foster the next generation of innovators and entrepreneurs.
Providing an additional £1million to help the region address difficult legacy issues, including supporting the organisations working to find and identify the 12,000 victims still missing from the conflicts of the 1990s.
With an initial EU commitment of up to €150 million in 2019-2020, the guarantee will aim to leverage up to €1 billion in investments into sustainable socio-economic development and regional integration. The guarantee will allow sharing financial risk to unlock private investment in a broad range of sectors such as start-ups and SMEs, climate finance and infrastructure investments, as well as digital and social sectors, thus tackling key bottlenecks hampering access to finance in the region.
More details on the Summit conclusions can be found here. More information on the European Union's recent and future initiatives under the Connectivity Agenda and/or the Western Balkans Investment Framework may be found here.