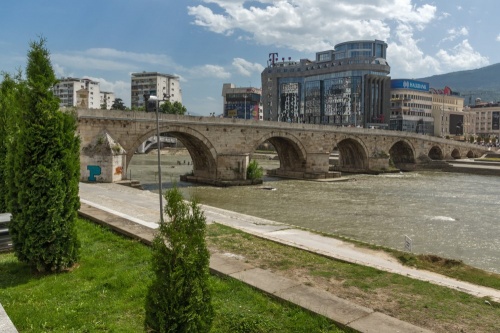 The European Union Mobilises Additional Funding for Wastewater Treatment in Skopje
14-01-2019
A €350,000 EU grant was allocated by the WBIF in June 2018 for technical assistance with the implementation of the Wastewater Treatment Plant in Skopje. The services started in earnest on Monday at the kickoff meeting with the PUC "Vodovod i Kanalizacija Skopje."
The project will ensure sustainable wastewater treatment services for more than 500,000 people as well as compliance with the EU Water and Environment Directives and international best practices in the field. A team of international and national experts under the Infrastructure Project Facility 7 will support the Project Implementation Unit (PIU) within the PUC "Vodovod I Kanalizacija Skopje" to bring the project to full maturity and contract the design, construction and supervision services for the new plant.
The total project cost is estimated at €126 million and is planned to be financed by loans from the European Investment Bank (EIB) and the European Bank for Reconstruction and Development (EBRD), and future grants from the Economic Resilience Initiative, the WBIF, and the EBRD. In parallel, the European Union co-finances the improvement of wastewater collection system in the City of Skopje.
Additional information on the project can be found here.