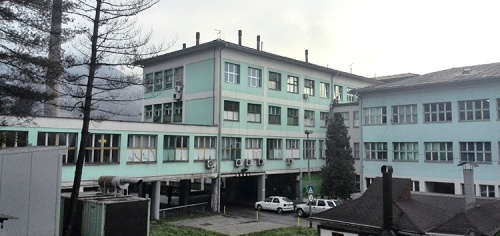 Rehabilitation, including Retrofitting, of Zenica Cantonal Hospital, Bosnia and Herzegovina
27-06-2018
The European Bank for Reconstruction and Development Financing concluded the financing arrangements for the first public sector investment project under the Regional Energy Efficiency Programme (REEP) - the rehabilitation, including retrofitting, for Zenica's Cantonal Hospital. The funding includes €1 million as investment grant made available by the European Union and WBIF Bilateral Donors.
The hospital was built in 1959, has a capacity of 950 beds, and employs around 1,600 staff, who serve more than 300,000 patients a year. It has not gone through any major overhaul since its opening. Today the buildings are underheated in winter and too hot in summer while at the same time being highly energy inefficient.
The funds will finance the most urgent investment needs, including improvements to the building envelope (wall/roof insulation and door/window replacement), the installation of energy efficient gas-fired boilers (to replace the current polluting lignite-fired ones), rehabilitation of the heat distribution system, and introduction of adequate central ventilation and cooling systems. The works will also include the construction of a 2,800 m2 energy efficient extension to provide adequate space for all hospital departments. It will also introduce a new drainage system to tackle flooding attributed largely to the effects of climate change.
The investments, together with comprehensive energy efficiency measures, will result in energy savings of more than 60% and the reduction of CO2 emissions by up to 80%. This will benefit the city and the region. At the same time, patients will be offered better service.
More information on this project as well as on other similar investment plans for Zenica can be found here.